This tutorial will teach you the easiest way to add a unit to the units table using source mode. I am going to add the Atys to the Recon table. First go to the units page and hit the edit button shown below: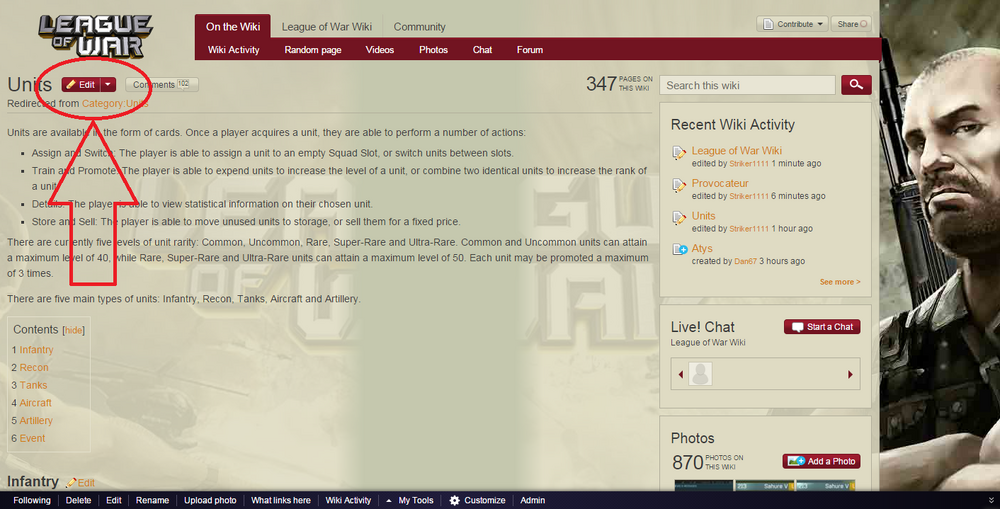 After you hit the edit button you should see the visual editor which is standard. Click the source mode tab circled below then scroll down to the recon section as shown below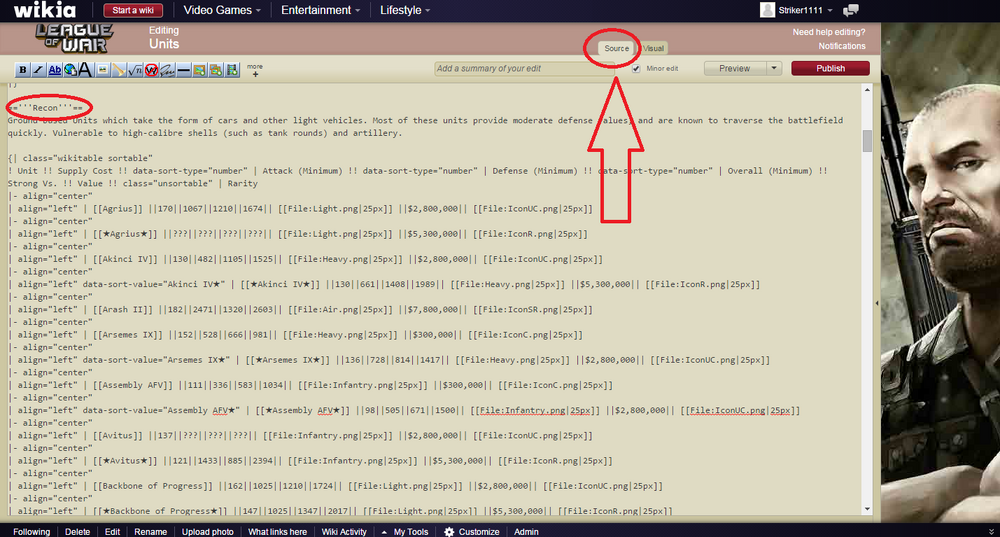 Then look for a similar unit so you don't have to do as much typing. I don't have all the stats on this so there's going to be a lot of ??? lines so the Avitus has a lot of those blanks so I'm going to copy the lines I've highlighted.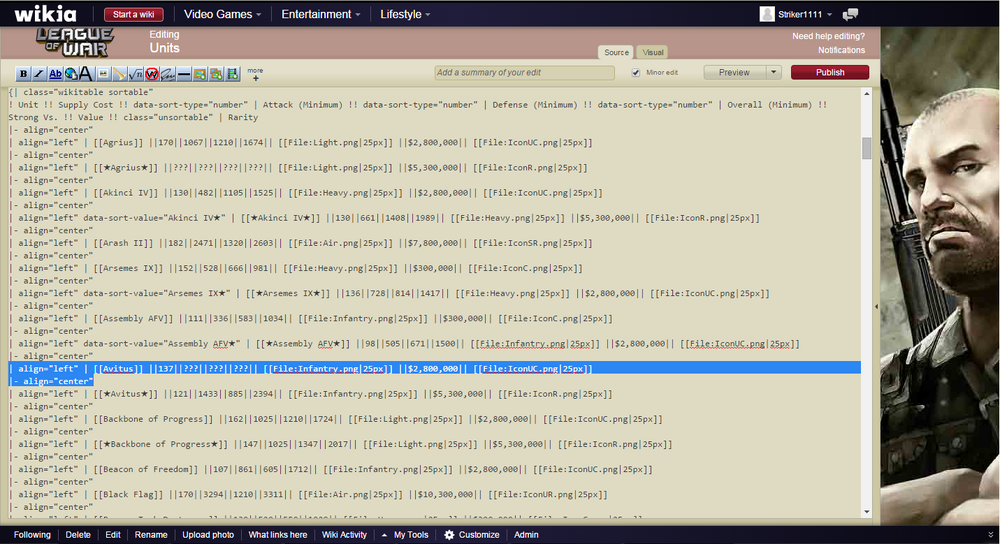 Then insert the copied line where the unit will be located alphabetically in the chart which in this case is right above the unit I copied.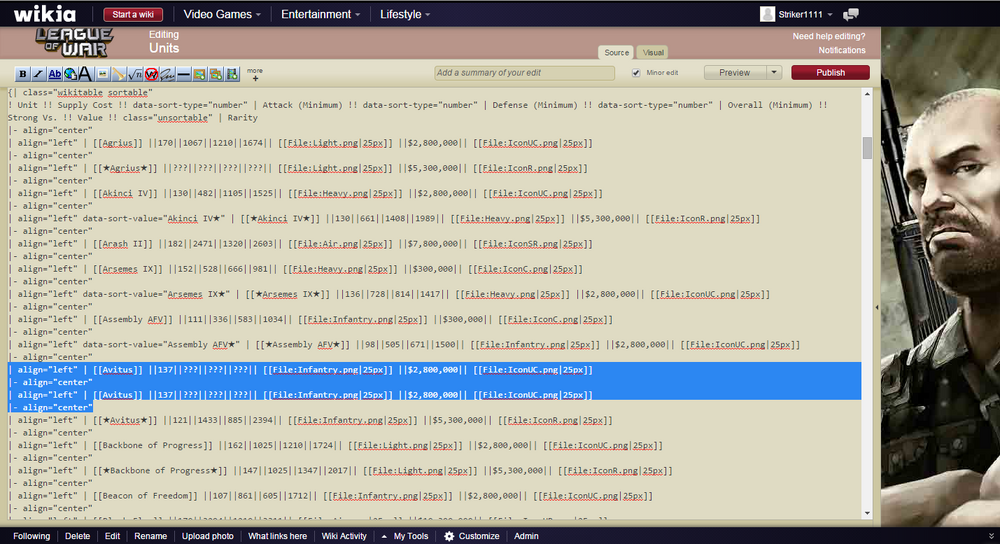 Finally change the name and any other stats you want to like I did below. The things to change are the actual stats as well as the icon and good against info (if you didn't copy a unit that had that in correctly already) If its Ultra rare then change the letters after the word File:Icon to (UR), and (SR) for Super Rare, (R) for rare, (UC) for uncommon and finally (C) for common. Pretty simple.
When your done just hit the publish button and you're all done. If you are worried about messing up the code in source mode as soon as you paste the copied line in the right place then head on over to the visual editor again and edit all the stats from there though changing the icons and good against photo is infinitely easier in source mode. Copy and paste is always your friend when editing code.
Ad blocker interference detected!
Wikia is a free-to-use site that makes money from advertising. We have a modified experience for viewers using ad blockers

Wikia is not accessible if you've made further modifications. Remove the custom ad blocker rule(s) and the page will load as expected.